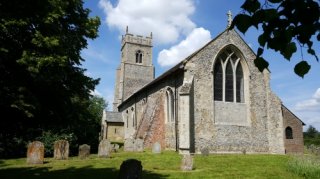 Welcome to St. Michael's Church, Hockering
We would love to welcome you to one of our services which are held on the first, second and fourth Sundays of each month. On the fifth Sunday, we join with the rest of the benefice congregations for a United Benefice service. There is no service at Hockering on the third Sunday.
The church building itself is open every Monday, Thursday and Friday from 1st April to 30th September, 10am to 4pm. To arrange an accompanied visit outside these times, please contact the Church Office.