Maundy Thursday Agape
4 days to go
Thu, 6 Apr, 2023, 6pm @ Mattishall, All Saints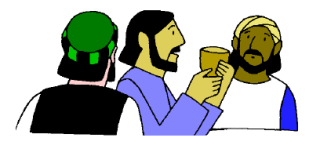 Dear friends,
In 2019 Fiona and I hosted a Maundy Thursday Supper at ASM, which seemed to go well. However for obvious reasons we were unable to do it in 2020-2022, so we are planning it again this year.
It will be at All Saints Mattishall on Maundy Thursday (April 6th) at 6pm and is an informal communion service with a light supper (soup, salad, cheese and ham) and set of meditative readings as we reflect on the Last Supper.
Fiona will be catering, so will be grateful to know if you are hoping to come. Please contact her at fmccaghrey@hotmail.com by 9am Wednesday 5th April, giving her any dietary requirements. We will be over-catering, so don't worry if you haven't signed up, but if you think you are likely to come please do let her know so we can get the amounts right.
If you like to know roughly what it will look like before you come, then please see  the schedule for 2019 that Mark sent round by email. The readings and songs will be different this year, but the general format will be the same.
With every blessing,
Mark
Back to top of page
Contact Mark for more details - 01362 882260