Who Let The Dads Out? for dads, grandads and other father figures and youngsters up to inc. Year 1.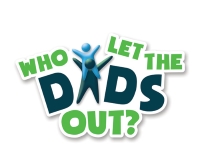 Who Let The Dads Out? is a monthly group for dads (and other father figures) and their young children to come along to All Saints, Mattishall and have a fun time together. There is plenty for the kids (up to and including Year 1) and for the dads. There are also bacon butties and toast. Come along and try us out. Stay for as long or as short a time as you like. The cost is £2 per family group per session.
Mums, this is a chance for you to have a bit of a break. Get your man to come along to ASM with the kids and enjoy a bit of a break yourself.
All dates are Saturdays and the group runs from 9.00 to 10.30.
However, we are currently not meeting due to the Coronavirus pandemic. It is likely that we shall start meeting again when the schools are re-opened generally.
For more info, email us at wltdo@matvchurch.uk
Who Let The Dads Out? Logo Copyright Care for the Family © 2019. See www.wholetthedadsout.org.uk