Morning Prayer for Advent, Christmas and Ephiphany
Posted: Sun, 28 Nov, 2021 (1 week ago) by Andrea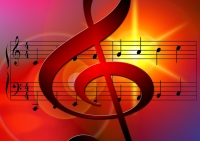 Dear Friends,
Sunday 28th November begins the season of Advent, the season of waiting and watching expectantly and prayerfully.
To aid our prayers  the readings and liturgy for Morning Prayer each day can be found HERE (Advent) and HERE (Christmas and Epiphany). We are continuing to meet on Zoom Mon – Sat 9am  and you are welcome to join us on any day as we come before God to pray for the needs of and seek God's vision for this benefice.
Also the Bishop has this week launched the Diocesan Vision Transformed by Christ: Prayerful, Pastoral and prophetic
This year the focus will be on Prayer. Do check out the diocesan website for more details of how you can join in.
https://www.dioceseofnorwich.org/churches/mission-hub/ideas/transformed-by-christ-prayerful/
As a busy time approaches I pray that you will all keep safe and well and are able to enjoy the blessing and joy of  time with family and friends as we celebrate the birth  of Saviour .
With every blessing
Andrea
Back to top of page