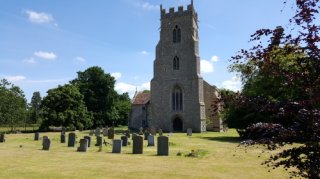 Welcome to St. Mary's Church, North Tuddenham
Welcome. For service details and other events happening here, please see pages elsewhere on the website. With the Covid-19 situation changing regularly, please check in the News section.
Due to dangerous deterioration of the church tower, an enormous amount of work has had to be done on the church building with the result that it has not been available for services.
St. Mary's now has its own page on the National Churches Trust website at North Tuddenham St Mary the Virgin | National Churches Trust.