Licensing of Tori Venmore Roland at All Saints, Mattishall
Posted: Mon, 8 May, 2023 (5 months ago) - by Alan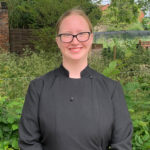 Tori is being licensed as Assistant Curate to our benefice at All Saints, Mattishall on Tuesday 9th May in a service starting at 18:00. The Bishop of Lynn, Jane Steen, and the Archdeacon of Lynn, Catherine Dobson, will be with us. Do please come along to support Tori and her family as they start their life with us in our benefice.
There will be refreshments afterwards, so do stay for a while afterwards if you can.
Looking forward to seeing you there.
Back to top of page