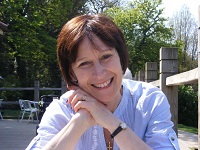 Mrs. Sue Cossey
Updated: Monday, January 15, 2018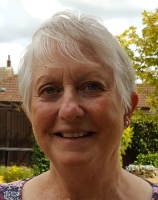 Mrs. Barbara Crawshaw
Updated: Saturday, March 28, 2020
Rev. Mark McCaghrey
Updated: Thursday, April 18, 2019
Mark grew up in rural Norfolk before being ordained in Surrey in 1994. Before coming to lead the Mattishall and Tudd Valley Benefice in 2012 he was Vicar of St. Andrew's, Lowestoft for fifteen years. Mark is married to Fiona, a teacher and has four children.
01362 882260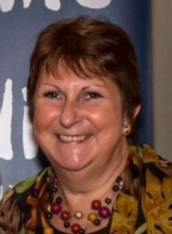 Mrs. Jackie Clay
Updated: Thursday, March 25, 2021
I started attending ASM (All Saints', Mattishall) in 2002 when my daughter was invited along to children's church by a friend from school. I joined an Alpha Course some months later, feeling somewhat sceptical and a little scared that 'they' might try to brainwash me, to be honest. As it turned out, it was to be life-changing for me in a way I could never have foreseen.
I began to train as a Licensed Minister, having felt a very unexpected call to preach, teach and pastor and was licensed in 2009.
I am blessed with a wonderful husband Steve, two daughters and two step-daughters and two Grandsons all of whom I adore. Jesus is absolutely central in my life and was the missing piece of the jigsaw for me for many years. I am just very, very thankful.
Mr. Alan Cossey
Updated: Sunday, February 4, 2018
I became a Christian while studying Natural Sciences at university when I was dragged along to a discussion group by a friend. A turning point came when we looked at what happened the first Good Friday and Easter Day. Eventually I found it took more "faith" to believe that Jesus was not who he claimed to be than accept his claims about himself. Rather falteringly, I started out on what has become a life of following Jesus Christ (sometimes not very well). I became a Licensed Lay Minister (aka Reader) in 2013 and, amongst other things, look after the home groups in the benefice.
I was born in Hellesdon near Norwich and, apart from a gap year and university, have lived and worked in Norfolk all my life, working for a chemical company for 24 years and, since then, running my own (one man) business in IT.
01362 857904