Who Let The Dad's Out? Monthly group for dads, male carers and their children within our community regardless of whether or not they are churchgoers
Last Updated: Wednesday, February 27, 2019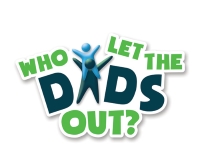 Starting Saturday 11th May 9.00 to 10.30 with toast and bacon butties.
Normally on the 1st Saturday of each month (unless the church is required for a wedding), in which case we will meet on the 2nd Saturday.
Dates for 2019 are:
11th May *
1st June
13th July *
No meeting in August
7th September
5th October
2nd November
7th December
More details coming soon.
Who Let The Dads Out? Logo Copyright Care for the Family © 2019. See www.wholetthedadsout.org.uk
Back to top of page