Thought for the month - September 2019
Posted: Tue, 3 Sep, 2019 (3 weeks ago) - by Sally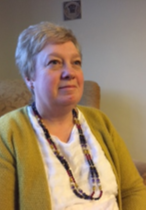 Whenever I open the door of our garden shed, my eyes are drawn to a small green watering can that we bought for our grandson so that he could help me water the tomatoes. It reminds me of 1 Corinthians 3, verses 5-9, verse 6 of which says:
"I planted the seed, Apollos watered it, but God made it grow."
During the next five weeks we have lots of harvest events taking place across the benefice with special services, suppers and school assemblies. Opportunities to come together and give thanks to our God who provides for all our needs and to give thanks for those whose labour brings food to our tables.
Living in a rural community, we witness first-hand the changing seasons that determine the farming year. Paul uses the image of farming or gardening to send an important message to the young church at Corinth, namely that whilst one person may plant, another water - it is God who makes things grow. We each have a job to do and working together, we can be fruitful.
In September, our grandson starts primary school. It strikes me that teachers are farmers of a different kind, as they sow seeds for learning to open up the world to our young people. I pray that my grandson will get a taste for more than just tomatoes!
May this season of harvest be one for giving thanks; and for remembering the generosity of those who donate to our local foodbanks, community fridge and who have provided meals for children during the summer holidays.
And finally, my prayer is that God will help us to grow his church in our benefice.   
Sally
Back to top of page