St. Mary's, North Tuddenham shut with immediate effect
Posted: Tue, 12 Feb, 2019 (7 days ago) - by Mark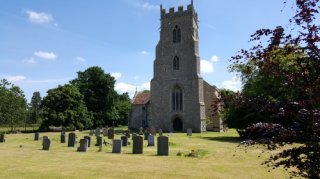 We have been advised by the architect for St. Mary's North Tuddenham that the church building must be closed IMMEDIATELY as the tower is considered unsafe. This means there will be no worship there for the next two weeks at least until we are able to assess the exact state of the tower and possibly beyond this.
Please pray for the community and congregation of St. Mary's as we find out in more detail what the issues are and how they might be corrected.
I would be grateful if you could pass this information on to anyone else who might be worshipping with us in the near future.
We will of course keep everyone updated as soon as we know more.
Yours,
Mark
Back to top of page