Other Items

This area is for benefice-related items which are not specific to any particular location.
Latest News/Feature...
Licensing of Tori Venmore Roland at All Saints, Mattishall
Posted: Mon, 8 May, 2023 (3 weeks ago) by Alan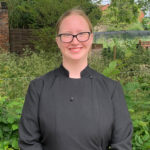 Tori is being licensed as Assistant Curate to our benefice at All Saints, Mattishall on Tuesday 9th May in a service starting at 18:00. The Bishop of Lynn, Jane Steen, and the Archdeacon of Lynn, Catherine Dobson, will be with us. Do please come along to support Tori and her family as they start their life with us in our benefice.
There will be refreshments afterwards, so do stay for a while afterwards if you can.
Looking forward to seeing you there.
More Recent News & Features

Fleeing North Korea (4 months ago)

Open Doors World Watch List - persecution of Christians around the world (4 months ago)
More news & features for Other Items »
More news & features across the villages »
Dashboard
Email Updates
Always be the first to know. Tailor your email update to suit your preferences. You can set it to check for updates to the site at a frequency that suits you. You will only be mailed when there is new content.
Sign up / Sign in »
Get in touch
Comments? Good or bad experiences of the site?
Phone: 01362 858873
Email:
Online contact form »