Other Items

This area is for benefice-related items which are not specific to any particular location.
2 months to go
Coming Up Next...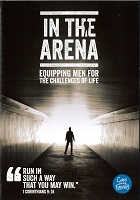 In The Arena - equipping men for the challenges of life
Wed, 7 Nov, 2018, 7:30pm @ Norwich - The Space, NR7 8SQ
There are many arenas in life and we may face uncertainties or difficulties that can test our integrity, resilience and character. We must prepare ourselves for these challenges so that we can 'run with perseverance the race marked out for us' (Hebrew 12:1 NIV). Join Rob Parsons and Gerrit Bantjes at our men's event In the Arena to be equipped with practical strategies to withstand the challenges of life. For more details see Care for the family website or ask Alan for more details.
Contact Alan for more details - 01362 857904
More events across the villages »
Latest News/Feature...
Dereham Fridge
Posted: Mon, 17 Sep, 2018 (4 days ago) by Church Office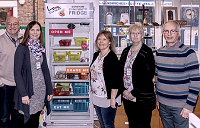 Dereham Community Fridge is hosted by Green Pastures Bookshop, 20 High Street Dereham, managed by Love Dereham and in partnership with Breckland District Council.
The fridge was set up to give businesses and individuals the opportunity to donate good quality food items that are past their 'best by' date, but within their 'use by' date, which would otherwise be thrown away. ANYONE is then able to visit the fridge and take something out that they can use. The primary aims are to reduce food waste and to give people access to good quality free food. There are times when the fridge is full and there are times when it is empty, the idea is to just come along and see if there is something you can use. Any food that passes its 'use by' date is then used for animal feed and compost.
For more details on how you can get involved please see the contact details and opening hours below.
More Recent News & Features
Drop In Coffee Morning (2 weeks ago)

Three part series on prayer at ASM (2 months ago)
The Return of the Prodigal Vicar (2 months ago)

In case you are wondering what all the fuss concerning GDPR is about (3 months ago)
More news & features for Other Items »
More news & features across the villages »
Dashboard
Email Updates
Always be the first to know. Tailor your email update to suit your preferences. You can set it to check for updates to the site at a frequency that suits you. You will only be mailed when there is new content.
Sign up / Sign in »
Get in touch
Comments? Good or bad experiences of the site?
Phone: 01362 858873
Email:
Online contact form »