Other Items

This area is for benefice-related items which are not specific to any particular location.
2 weeks to go
Coming Up Next...
Norwich 10k Run - Jackie Crisp in action
Sun, 5 Aug, 2018, 9:30am @ Norwich
Please sponsor Jackie Crisp who is running the Norwich 10k run on Sunday 5th August on behalf of Gambian Aid through Education (GATE)
Sponsorship forms from Janet Clark (01362 858221)r church office or there will be forms at back of churches.Jackie has never undertaken anything like this before please support her and if anyone wants to know more about the charity please contact Janet Clark.
Contact Jackie for more details -
Coming Up Soon...

Catching-Up-At-The-End-Of-The-Summer BBQ (1 month to go)

Norfolk Churches Trust Sponsored Bike Ride (2 months to go)
More events across the villages »
Latest News/Feature...
Three part series on prayer at ASM
Posted: Sun, 15 Jul, 2018 (4 days ago) by Alan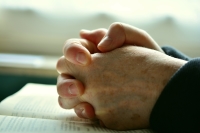 We are having a three part series on prayer at All Saints, Mattishall at both the 9 am and 10.30 am services. A recording of the first two talks at the 10.30 service by Jackie Clay (8th July) and Alan Cossey (15th July) are now available in the Resources section of this website (and are currently featured at the bottom of the home page).
More Recent News & Features
The Return of the Prodigal Vicar (5 days ago)

GDPR - final call! (4 weeks ago)

Dementia Friends (4 weeks ago)

In case you are wondering what all the fuss concerning GDPR is about (1 month ago)
More news & features for Other Items »
More news & features across the villages »
Dashboard
Email Updates
Always be the first to know. Tailor your email update to suit your preferences. You can set it to check for updates to the site at a frequency that suits you. You will only be mailed when there is new content.
Sign up / Sign in »
Get in touch
Comments? Good or bad experiences of the site?
Phone: 01362 858873
Email:
Online contact form »