Yaxham civil parish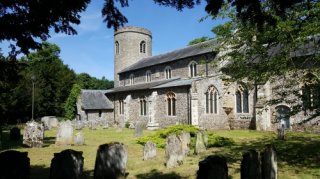 Yaxham has its own website at http://yaxham.com
6 days to go
Coming Up Next...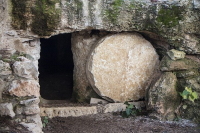 Joint online worship for all the benefice
Sun, 12 Apr, 2020, 10am @ Online using Zoom
Join us again for our online Sunday service this Easter Sunday as we celebrate Jesus' resurrection. To join this meeting from 9.45 onwards on the day, please click HERE.
Please see the Online Worship Together section for helpful tips for when taking part in our services.
Contact Mark for more details - 01362 882260
More events across the villages »
Latest News/Feature...
NIV Audio Bible with narration by David Suchet
Posted: Thu, 2 Apr, 2020 (4 days ago) by Alan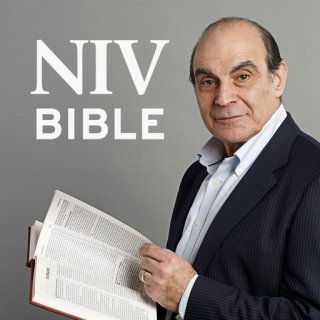 I don't normally plug stuff, but Hodder are offering the "NIV Audio Bible read by David Suchet" until Monday April 6th only for your Android device or iPhone/iPad (not for any Windows machines, it appears though). If you go to
you will find a link for downloading it from Apple's App Store or Google Play (for Android devices). When you install it, you can download all the audio files. I don't have an Apple device, but on an Android device there is an icon at the top right which looks like a speaker. Tapping on that gives you the option to "Install all audio". If you use that option, you will be able to hear David Suchet reading whichever verses you want to hear even when you have no internet connect. Do be aware though that the total size of all those files is 1.54GB so you will need that amount of spare space on your device and, if you don't have fibre broadband, it will take a while to download.
On the Android version (at least on my phone), starting the reading at whatever point you want is a bit strange. You have to find the starting verse first then double-tap on it and then say whether you want to "Play from here" (with no end set) or "Play verse" to play just that verse. Once underway though, a "pause button" appears in the bottom navigation bar, which allows you to pause (and then restart) the playing.
Happy to try and help if anyone gets stuck.
Alan (contact details on "Who's Who" page)
More Recent News & Features

Joint worship on Sunday 29th March at 9.45 for 10.00 (5 days ago)
Update on continuing to worship, caring, praying, pastoral support and being par (2 weeks ago)
No services in our churches within the benefices for the time being (3 weeks ago)
More news & features for Yaxham civil parish »
More news & features across the villages »
Dashboard
Email Updates
Always be the first to know. Tailor your email update to suit your preferences. You can set it to check for updates to the site at a frequency that suits you. You will only be mailed when there is new content.
Sign up / Sign in »
Get in touch
Comments? Good or bad experiences of the site?
Phone: 01362 858873
Email:
Online contact form »