Yaxham civil parish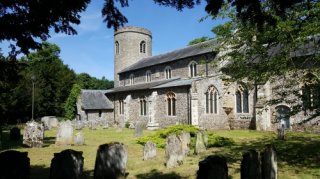 Yaxham has its own website at http://yaxham.com
Latest News/Feature...
MATV YouTube channel
Posted: Thu, 11 Jun, 2020 (3 weeks ago) by Alan

We now have a YouTube channel where we are starting to add some videos. To get to it, please either go to www.youtube.com and search on "Mattishall and Tudd Valley" or go directly to https://www.youtube.com/channel/UC0vlLiqkyImh3iiloD4Mm9w. If you want to be notified when new videos get added, please subscribe there to our channel.
Please do take a look and let us know what you think.
More Recent News & Features

Changes to Zoom connection details (1 month ago)

Helping Mid Norfolk Foodbank (1 month ago)

Using Zoom for Worship (3 months ago)

Joint worship on Sunday 29th March at 9.45 for 10.00 (3 months ago)
More news & features for Yaxham civil parish »
More news & features across the villages »
Dashboard
Email Updates
Always be the first to know. Tailor your email update to suit your preferences. You can set it to check for updates to the site at a frequency that suits you. You will only be mailed when there is new content.
Sign up / Sign in »
Get in touch
Comments? Good or bad experiences of the site?
Phone: 01362 858873
Email:
Online contact form »