Yaxham civil parish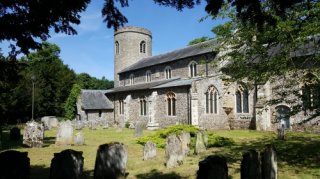 Yaxham has its own website at http://yaxham.com
3 weeks to go
Coming Up Next...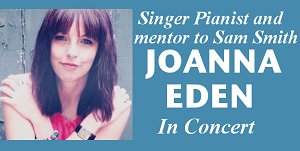 Concert by Joanna Eden
Fri, 11 Oct, 2019, 7:30pm @ Mattishall, All Saints
All Saints' Church, Mattishall is excited to present a concert by acclaimed singer/songwriter and mentor to Sam Smith, Joanna Eden.
Joanna will be performing songs by Burt Bacharach, Carole King, The Beatles, Joni Mitchell and Gerschwin alongside her own heart-warming originals.
"The UK's answer to Norah Jones & Diana Krall" - TIME OUT
Refreshments available. Proceeds to ASM Conservation & Repair Fund - Charity No: 1135038
For more details and ordering of tickets (£12 each), please click here or ask at the Church Office.
Contact Sue for more details - 01362 857904
Coming Up Soon...

Remembrance Parade Service (2 months to go)
More events for Yaxham civil parish »
More events across the villages »

Latest News/Feature...
GATE 2019 Project - Janet Clark Memorial Milling Machine
Posted: Tue, 3 Sep, 2019 (3 weeks ago) by Jackie
Janet Clark, who with her husband Les, founded and operated GATE, died on 13th June 2019 after a battle with womb cancer. As a charity we want to build a milling machine in her memory in the first village she visited in The Gambia, Sasita Medina.
Pounding cous is very hard work and is done every day. The women in Sasita Medina have to walk 7 km(4 miles) to the nearest milling machine. A milling machine in Sasita Medina will also serve 7 surrounding villages, Sasita Toranke, Dighanteh, Sareh Bully, Sein Boboreh, Foreyaa, Sareh Saidy and Farumburregh and save the women there a 7km(4 miles)+ trek too! Providing a milling machine in their village will save the women labour and the need for the older children to mind the babies and toddlers while mum is pounding will be removed. Some years ago, when we installed a milling machine in Bakadargi 500 children were able to go to school the day it went "live" as they were no longer needed to mind their younger siblings while mum was busy pounding millet to make cous so they could eat that day. This is why the Sasita Milling Machine project, will be a great and fitting memorial to all the hard work Janet did in The Gambia.
If you can hold a coffee morning, host a talk and slide show with craft sale, or organise any kind of fundraising event or make a donation please get in touch, as anything you can do will help! Please help us to raise the £6,500 we need for this project. We already have £2500!
Contact us through GATE's Facebook page, email: GambianAid@gmail.com or write to us: G.A.T.E c/o All Saints Church Office, Dereham Road, Mattishall, Dereham, NR20 3QA.
More Recent News & Features

New Bishop of Norwich announced (5 months ago)
More news & features for Yaxham civil parish »
More news & features across the villages »
Dashboard
Email Updates
Always be the first to know. Tailor your email update to suit your preferences. You can set it to check for updates to the site at a frequency that suits you. You will only be mailed when there is new content.
Sign up / Sign in »
Get in touch
Comments? Good or bad experiences of the site?
Phone: 01362 858873
Email:
Online contact form »