Thought for the Month - March
Posted: Sun, 23 Feb, 2020 (1 day ago) by Tom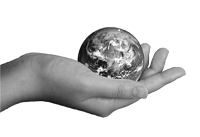 Since the creation of the world, God's invisible qualities - his eternal power and divine nature - have been clearly seen, being understood from what has been made, so people have no excuse for not knowing God. Romans 1:20
Are you willing to step into a relationship with the Maker of the Universe, or do you want to play it safe? For those wishing to see the divine revelation, it is evident in the world, in our interactions with others and in the depths of our very being. Even though Abraham, Isaac and Jacob did not have the Bible, they still knew God by the relationship called faith. That faith was an unshakable trust in goodness.
Faith goes hand-in-hand with revelation. It is not always obvious which comes first. On occasion it seems that God reveals more of himself in response to our stepping out in faith. Then we can build on that infant trust as God reveals more of himself to us - if we will let him.
Either way, it is meant to be an ongoing dialogue of divine disclosure and human response - an ever deeper divine disclosure and an ever deeper human response - just like any human love affair. People who are incapable of vulnerability thus cannot get very far on the journey of faith. They usually substitute either an atheistic denial or a casual indifference.
For to love is to become vulnerable, but what is the alternative? It is to build higher and higher walls around ourselves in a vain effort to be safe from hurt.
For Christians, the dialogue with and self-disclosure of God is summed up and encapsulated in Jesus. While present throughout all creation from the beginning of time - as "Christ" (Colossians 1:15-20, Ephesians 1:3-14) - Jesus makes the universal and cosmic message both personal and lovable and thus more easily healing.  
It is important to see that Jesus was not born fully mature: "The child grew and became strong, filled with wisdom; and the favour of God was upon him" (Luke 2:40). He fully entered into the human journey. Many want to imagine that Jesus lying in the manger knew everything from the beginning (which would make his faith a mere caricature and he would not be the "pioneer and perfecter of our faith" as stated in Hebrews 12:2).  At Jesus' baptism in the River Jordan, we witness Jesus' dawning realization of who he is: God's "beloved Son." Throughout his life on earth, Jesus continued to discover his own ways of embodying God's likeness through his ministry of teaching and healing, his non-violent resistance to religious and political power and his death on the cross.
But even at the end we see Jesus doubting God's presence, just as we all do at various times: "My God, my God, why have you abandoned me?" (Matthew 27:46). I believe that prayer and plea was heartfelt and sincere.
Simply put, God reveals himself to us through what unfolds in our life, along with every visible thing around us. These ordinary revelations are there to be heeded and used as a bridge to mature faith. God respects each one of us as individuals. Jesus calls us separately to follow him and it is for us to respond, or reject him. The choice is ours.

Tom Cross
Back to top of page