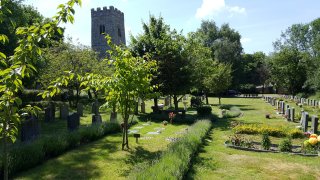 Welcome to St. Peter's Church, Mattishall Burgh.
St. Peter's church, Mattishall Burgh, is situated off the bottom end of Burgh Lane in Mattishall. The church building was closed some years back, but has been used on occasions over the last 2-3 years. However, All Saints' Church in Mattishall is the where the congregations meet on Sundays and other days (it being in the centre of the village and a much larger building and having the facilities required).
The churchyard at St. Peter's is always open and there is a free car park. To visit the church building itself, a key is available from the Church Office during open hours.