Heating Installation
6 days ago
Thu, 15 Nov, 2018, 8am - Thu, 15 Nov, 6pm @ Mattishall, All Saints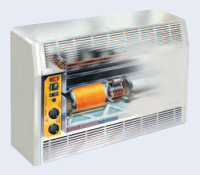 Heating
We are delighted to tell you that all approvals have now been received and work to install the new boiler and improve the heating system will be starting week beginning
12th November. This is fabulous news and we thank God for His blessing! However, clearly this will cause some disruption.
Work will be carried out during the week, so the building will not be available for other use during the week, except for funerals.
We will be able to use the building at weekends, with parts closed off as appropriate, so disruption to Sunday services should be minimal.
A 'slimline' version of  Little Angels will be run in the Church Rooms on a Wednesday morning.
It is anticipated that work will be completed in time for Christmas, although there will be disruption in the meantime.  Things may need to be moved around and changed to accommodate the work, so please  put on your most graceful, patient smiles if anything is a little different or a bit inconvenient during the next couple of months or so. It will be worth it!
We all owe huge thanks to the boiler team (Sue, Ken, Barbara and Steve) for getting us to this stage. If you have any questions about the project,  please speak to one of them or to Mark.
Back to top of page
Contact Sue for more details - 01362 857904