Who Let The Dads Out?
2 weeks to go
Sat, 7 Mar, 2020, 9am - 10:30am @ Mattishall, All Saints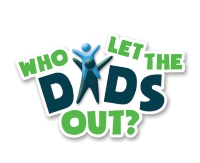 On Saturday 7th March 2020 we continue our Who Let The Dads Out? group. As ever, it is for Dads (and other father figures) and children up to and including Year 1 at school. We meet in All Saints' Church, Mattishall and run from 9 am to 10.30 am, with bacon butties and/or toast available throughout the session as well as drinks (hot and cold). It's a great time for dads to spend time with their youngsters and chat with other dads. There are always plenty of toys to play with and it is an opportunity for Mum to have a bit of peace and quiet while you are out. 
For details of dates please see the main page here. If you are a dad or other father figure and fancy coming along, do just drop in and stay as long or as short a time as you like. For more details this time please contact Eddie Stone (eddie.stone@matvchurch.uk) or pop into the church office next to the surgery on a Monday, Tuesday, Thursday or Friday morning. The cost is £2 per family group per session.
We do hope you can join us!
Back to top of page
Contact Eddie for more details -